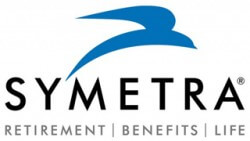 Content Marketing to RIAs
Symetra had built a new VA product targeted to RIAs and engaged us to help reach this audience. We developed and mapped out a 6-month content-marketing campaign and created three key components for each installment:
Online and print ads with provocative headlines and tone to engage RIAs and induce them to link to…
The web landing page with substantive content projecting thought-leadership and serving as a portal to…
An informational non-product video with insights and solutions to help RIAs deal with key client issues.
The click-through rates from the online ads were exceptional.