Insurance Industry Trends: Positive for Middle-Market Consumers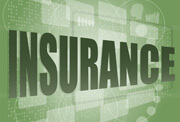 Working with insurance companies is a key component of our business model, so we like to keep our eye on industry trends.  And the current trends we've all been reading and hearing about seem quite positive for consumers.  This is particularly true for consumers in the middle-income tiers, a somewhat untapped and underserved market.
Adapting to the Realities on the Ground
Many of the transformations we're seeing in the insurance industry are prime examples of necessity breeding invention.  Very simply, the industry has had to adapt to a host of dynamics outside its control:
Prolonged low interest-rate environment.
Increased capital requirements.
Changes in how consumers prefer to buy.
Volatility in the capital markets.
Growing competition from other types of financial institutions.
Refocusing on Asset Management
In an environment exhibiting minimal interest rates, formidable capital requirements and the ever-presence of investment volatility, it has become necessary to scale back and, in many cases, eliminate certain guarantees from savings-oriented products.  This has persuaded many insurers that the best way to enhance the reliability of accumulation solutions is to concentrate on quality asset management to create solid, steady growth.
However, rather than rely on traditional asset classes alone, annuity providers are now offering a broader range of traditional and alternative investment options that are more sophisticated than ever before.  They are offering strategies that defend against inflation, volatility and interest-rate risk and provide greater diversification and lower market correlations.
This gives middle-market investors—who cannot generally meet the income/net-worth requirements for alternatives investing—the opportunity to reap the benefits associated with advanced portfolio construction.
Re-emphasizing Protection Products
Because margins for savings-oriented products are on the wane, insurers are increasingly emphasizing protection products such as term life insurance and classic income annuities.  Insurers benefit from the steady margins of these products and from the risk diversification they provide, which can help reduce mandated capital requirements.  The further good news is that these products appeal to—and are accessible to—middle-income consumers.
Rethinking Distribution
Middle-market premiums do not amply support the advisor distribution model.  The ticket sizes of mass-market insurance products naturally tend to be smaller than those in the affluent market.  Furthermore, the products focused on accumulation face considerable price-pressure due to competition from institutions well-established in the asset management space, particularly mutual funds.
Accordingly, providers are increasingly turning to online distribution in the middle market.  This not only reduces costs but also meshes well with shifting patterns of how mass-market consumers prefer to buy.
Insurers are also looking more and more to the nation's workplaces as a fruitful channel for product distribution.  This makes eminent sense for several reasons:  the industry's need to expand beyond the advisor distribution model; American employees' critical need for retirement financial help; and the ability of insurance companies to provide effective retirement products such as deferred and immediate annuities and qualified longevity annuity contracts (QLACs).
The Trends Call Out for Enhanced Marketing Communications
While the trends discussed above are beneficial to consumers, we like these trends for another—admittedly self-serving—reason:  They present a need for top-notch marketing communications support.
As insurers face more direct competition to their accumulation products from other types of well-established asset managers, and as they expand product distribution to online platforms, substantial marketing challenges are bound to arise.  Insurers will need to be on top of their game when it comes to presenting a solid brand and differentiating their products.  They will also need to provide online customers with strong but simple product descriptions, educational support, and a convincing reason to buy.  Furthermore, delineation of policy coverage will have to be clear and accurate.
All of this gets our attention because it's what we do for our clients:  branding, positioning, streamlining product descriptions for diverse market segments, creating compelling presentations, and so on.
Considering the diverse perspectives of insurance companies, middle-market financial consumers, and our marketing communications company, all these trends certainly sound like a solid win/win/win to us.